The PEA Equity Council is a group of Black, Indigenous, People of Color (BIPOC) PEA members who are passionate about racial justice and equity. The Equity Council was created to address and dismantle barriers of educational equity impacting BIPOC educators and students. We focus mostly on the internal ways to build an anti-racist local union that is inclusive, safe, and collaborative.
We know that institutional racism plays a role in our union, our schools, and our community. We are committed to working together to make change. Every year we participate in Black Lives Matter at School Week, introduce New Business Items (NBIs) and resolutions within our own union and at local school board meetings, host trainings for fellow members, participate in BIPOC History Months, partner with community groups, and show up for marches and rallies that advance equity and justice for BIPOC educators and students.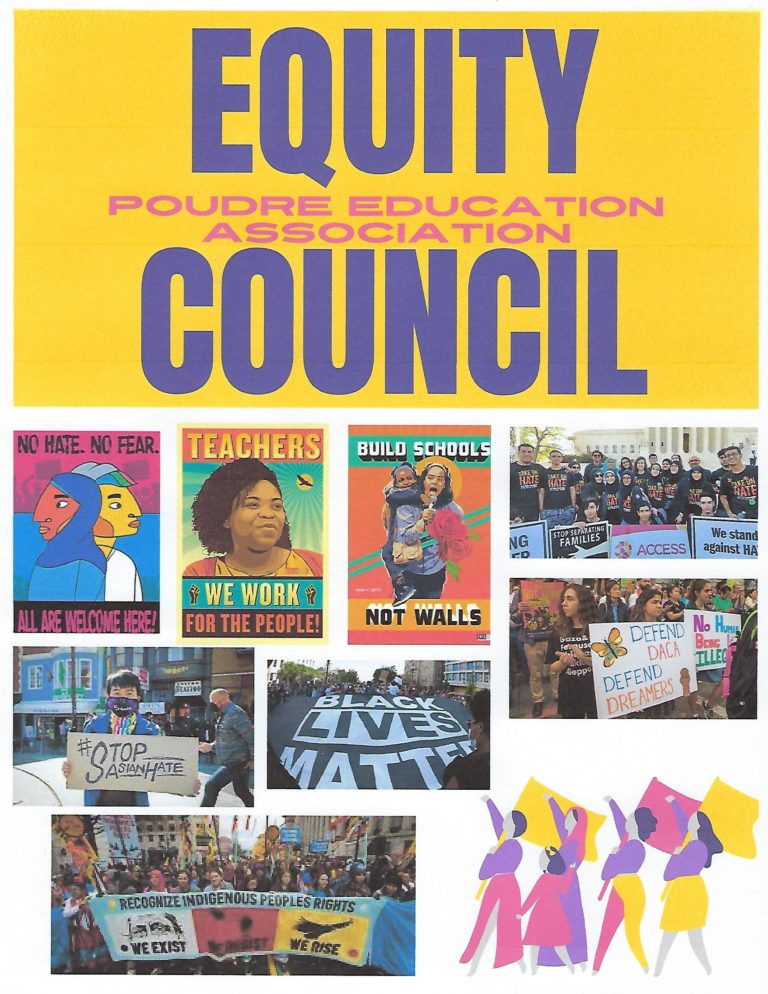 Interested in learning more?
Contact us at PEA@coloradoea.org