POUDRE EDUCATION ASSOCIATION
Established in 1937, the Poudre Education Association (PEA), located in Fort Collins, CO, is both a professional association and an advocacy organization. With over 1,300 members, PEA is a part of the Two-Rivers UniServ Unit. PEA is affiliated with the nearly 40,000-member Colorado Education Association (CEA), and the nearly 3.2 million members of National Education Association (NEA). The Association (PEA/CEA/NEA) at all three levels, is a highly democratic organization governed by members. The decision-making structure is designed to ensure maximum representation. Members elect colleagues to represent them in all Association matters.
the goals of pea are as follows:
To provide an efficient organization responsive to membership needs.
To promote and protect the professional and civil rights of teachers.
To promote professional excellence.
To be a forceful advocate for constructive educational change.
To become a viable political force.
To continue improving internal and external communications.
To provide economic security for all teachers.
PEA works to create environments where teachers thrive, and students succeed.
PEA believes that if given appropriate support and guidance, every child can learn and achieve their potential. PEA believes in and values cultural diversity and the equality of opportunity for all children. It is vital to support the lifelong learning for both educational employees and students.

Our local, state, and national associations work to secure funds for K-12 education, elect pro-public education candidates, protect teachers' rights and benefits, and ensure quality public education for all children.

Through advocacy, bargaining, and collective action, members of PEA are strengthening our schools, the teaching profession, and our community.

PEA works with education administrators to create an education system where teachers are able to provide a 21st-century education.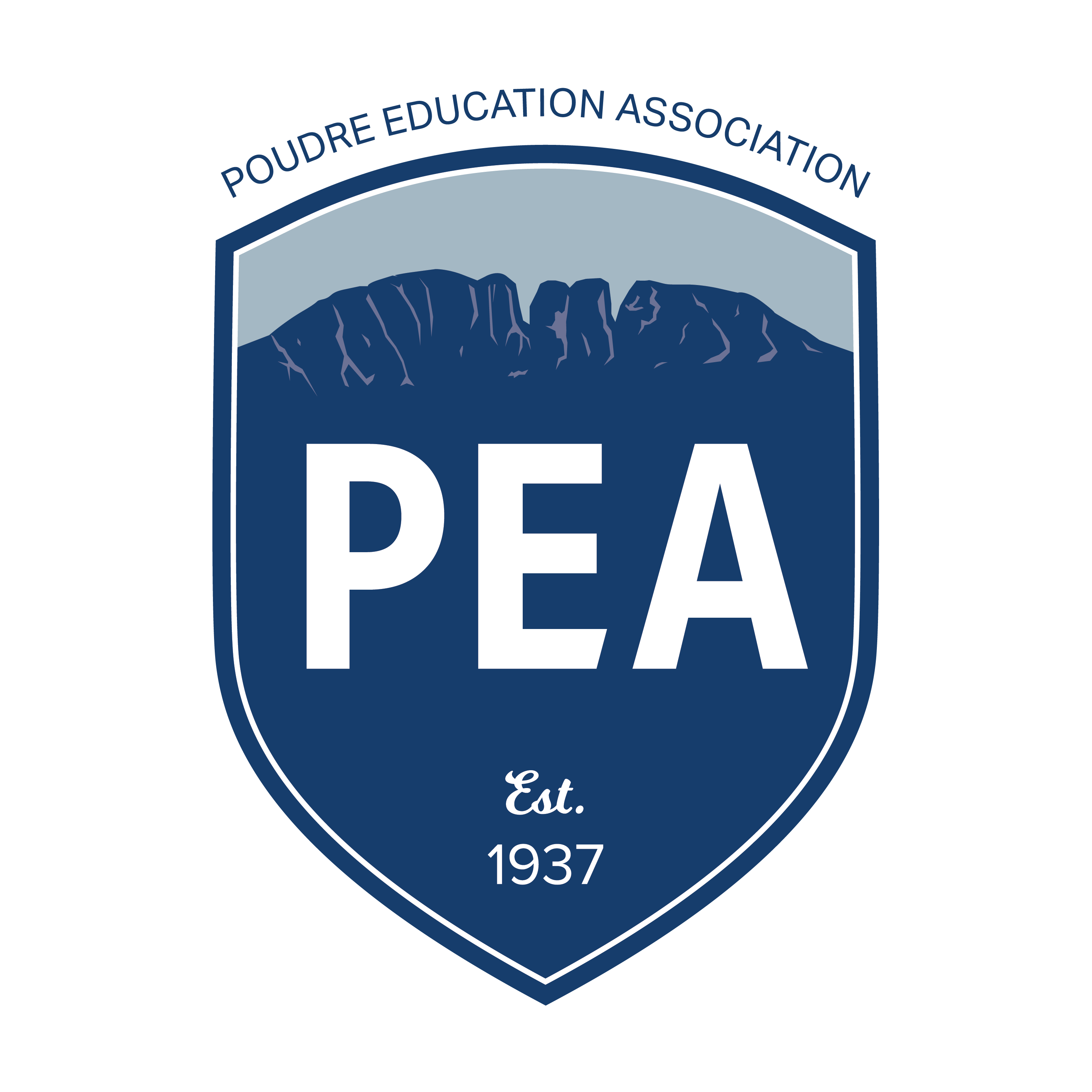 A message from NEA President Becky Pringle